As of 2021, almost 60% of the world's population calls Asia home. That's roughly 4.6 billion people. 
Reading that is probably wild to many of you, especially to those in the United States, where the Asian population is only about 7% of the total population. Well, add the filter of "marketer" to that population and the number dwindles even further. Just about 5% of marketers identify as Asian.
No wonder this little Indo-Caribbean marketer got a "marketing minority" scholarship in college!
There's no sugar-coating it: The overwhelming majority of professionals in marketing and sales in the U.S. identify as white (88% to be more precise), but the impact of "minority marketers" remains strong, the Asian and Pacific Islander community included. 
In fact, that impact is only increasing. 
The face of the modern buyer is changing. Your buyer is likely changing. As the internet makes the world smaller, your products and services have the potential to reach farther. You're more likely than ever to have customers in more countries, speaking different languages, with different skin tones, and, overall, living different lifestyles.
Even if you only do business in the U.S., experts predict that by 2044 groups formerly seen as "minorities" (including multicultural buyers) are going to collectively reach majority status. 
That means many groups that are currently underrepresented in your marketing and advertising are going to make up the majority of consumers, and you'll need to know how to reach them effectively. 
The best way to do that is by diversifying your marketing talent, but that won't happen overnight. While you're working on that initiative, start by opening your mind to new expert perspectives and insights. 
In honor of Asian/AAPI Heritage Month, in this article, I'll share:
14 accomplished marketers with Asian or AAPI (Asian American and Pacific Islander) backgrounds who go above and beyond to share their impressive knowledge with others
What they talk about
Where you can follow their insights
Let's dive in!
Free Guide: The Ultimate Inbound Marketing Strategy Playbook 2022
1. Sujan Patel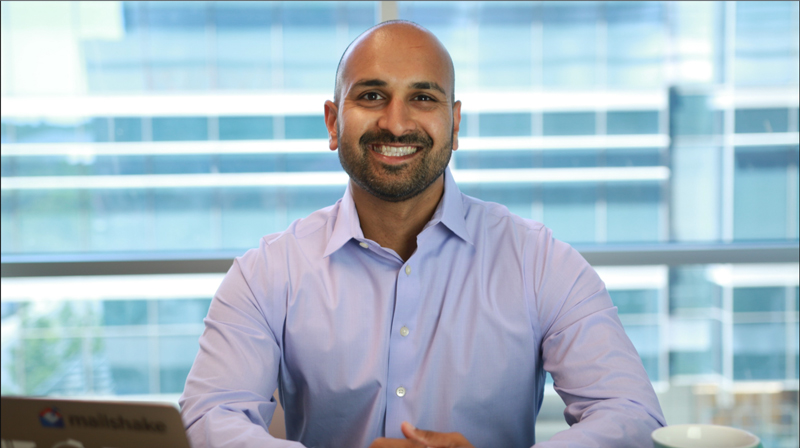 (Image Source: Medium)
A renowned SaaS marketing leader and serial entrepreneur with over 15 years of experience, Sujan Patel has helped hundreds of companies create successful growth strategies focusing on traffic and revenue.
In addition to consulting emerging startups to Fortune 500 leaders through his agency Web Profits (and previously Single Grain), Sujan owns and operates multiple SaaS businesses, including Mailshake and Right Inbox.
Sujan is also a popular keynote speaker, author of the book 100 Days of Growth, and contributor to high-profile publications like Forbes, Entrepreneur, and The Wall Street Journal. 
2. Chris Do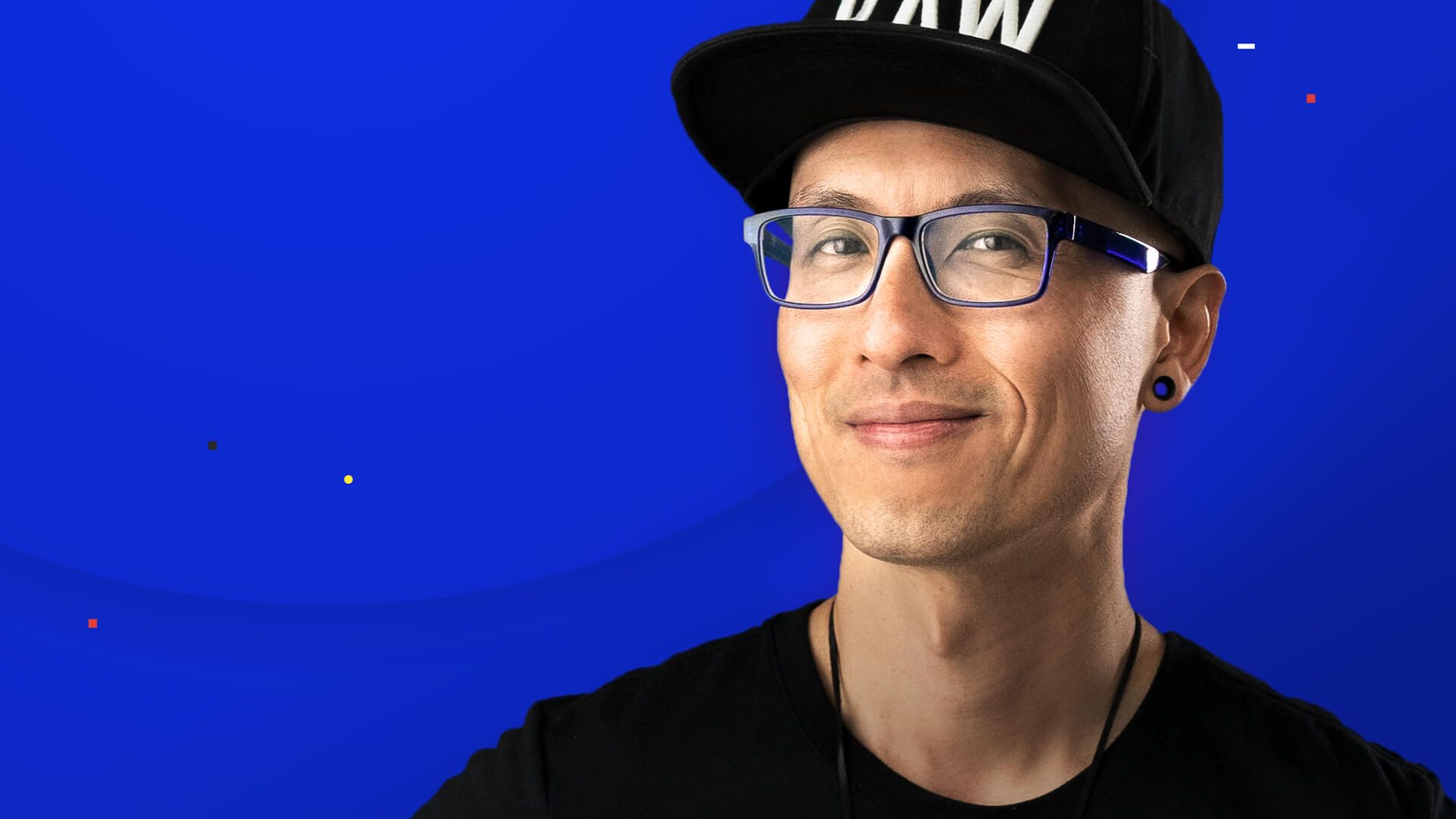 (Image Source: The Futur)
The name Chris Do is one that I must admit I only heard recently, but upon looking him up, I was immediately a fan.
Chris Do is an Emmy award-winning designer, director, and the CEO and Chief Strategist of brand design consultancy Blind. He's also the founder of The Futur —an online education platform — teaching one billion people how to make a living doing what they love.
He is also a respected speaker, teacher, social media personality, and author sharing wisdom on a variety of marketing and business topics including sales, negotiations, value-based pricing, mindset, branding, graphic and motion design, social media marketing, entrepreneurship, business management, and client relations.
3. Yamini Rangan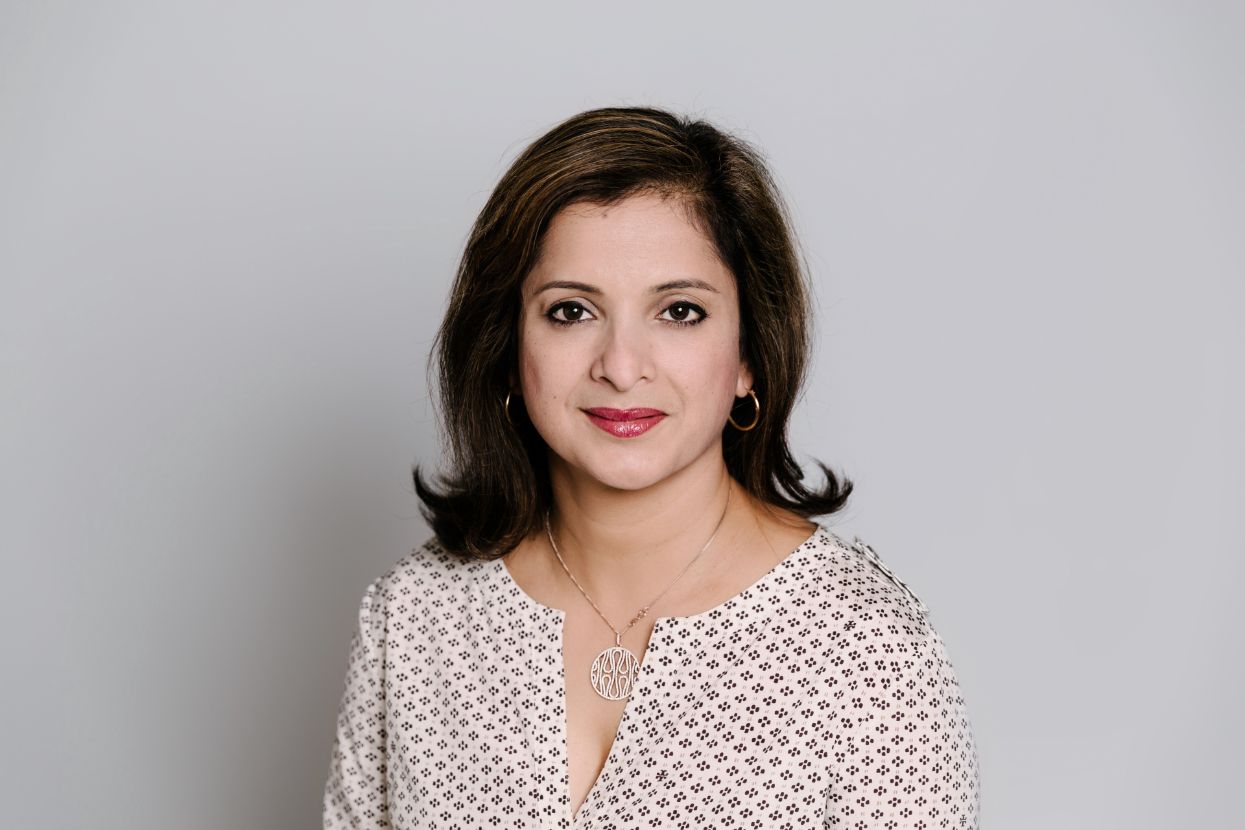 Image Source: Medium
Recognized as one of the Most Influential Women in Business by the San Francisco Business Times, Yamini Rangan is the current CEO at HubSpot. 
Rangan has dedicated a large part of her 20+ year career to sales strategy and reducing friction for the customer by helping organizations such as Dropbox, Workday, and SAP by helping embed customer focus into their cultures, while also multiplying revenue and scaling sales. 
As the leader at HubSpot, Rangan plays a critical role in not only helping the company better solve for its customers across sales, marketing, and service, but also educating others in the tech space to do the same through podcast interviews, event keynotes, and articles. 
In a market where buyers are more and more in control, follow Yamini for insights and the strategic benefits.
4. Guy Kawasaki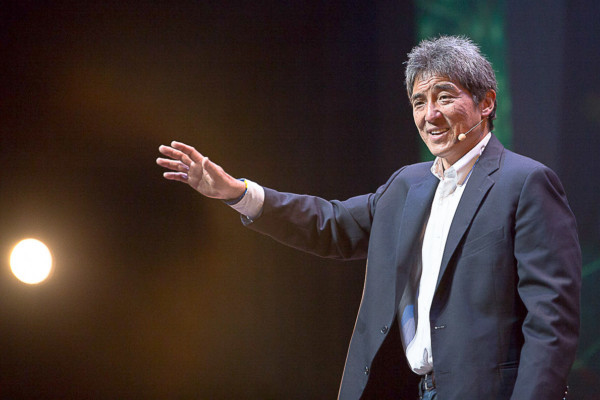 Image Source: Guy Kawasaki (Mark Lobo)
If you're in marketing, you're likely no stranger to the name Guy Kawasaki, but he is one thought leader who is hard to summarize. 
Kawasaki is the Chief Evangelist at Canva, but he is also an entrepreneur, marketer, author, and innovator who shares his vast knowledge with listeners weekly on the Remarkable People Podcast. 
Prior to Canva, Kawasaki was the chief evangelist of Apple, a brand ambassador for Mercedes-Benz, and a trustee of the Wikimedia Foundation. He has also written 15 books, including Wise Guy, The Art of the Start 2.0, The Art of Social Media, and Enchantment. He has no shortage of expertise to share.
5. Shama Hyder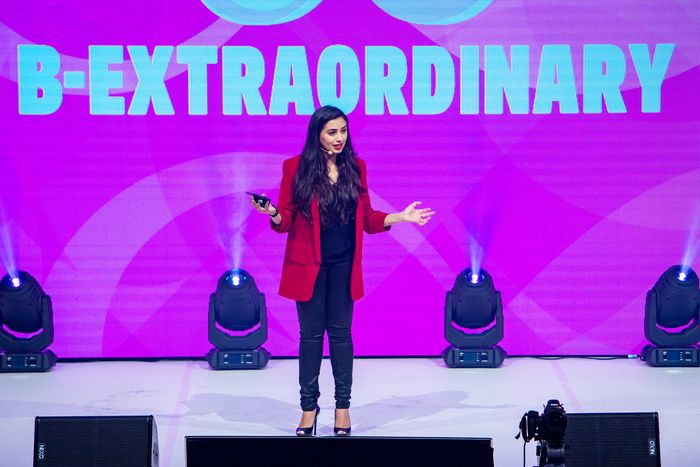 Image Source: Wikipedia
Shama Hyder's accolades from the past decade are impressive: "Top 25 Entrepreneurs under 25" by Business Week in 2009, "Top 30 Under 30" entrepreneurs in America by Inc., Forbes' "30 Under 30" list of movers and shakers, LinkedIn's "Top Voices" in marketing and social media list for four years running, a Technology Titan Emerging Company CEO award recipient, and a recipient of the "Hermes Gold award for Educational Programming in Electronic Media."
And it all started when she founded Zen Media, a digital marketing and PR firm focused on helping B2B tech brands identify their big moments.
In the last 11 years, Hyder's work at Zen has helped global brands such as Chase Business, Tupperware, and NASA run successful campaigns — and she has even been recognized by both the White House and United Nations. 
Meanwhile, she has made a name for herself by speaking and writing about her approach to marketing and PR in the modern age.
6. Christopher S. Penn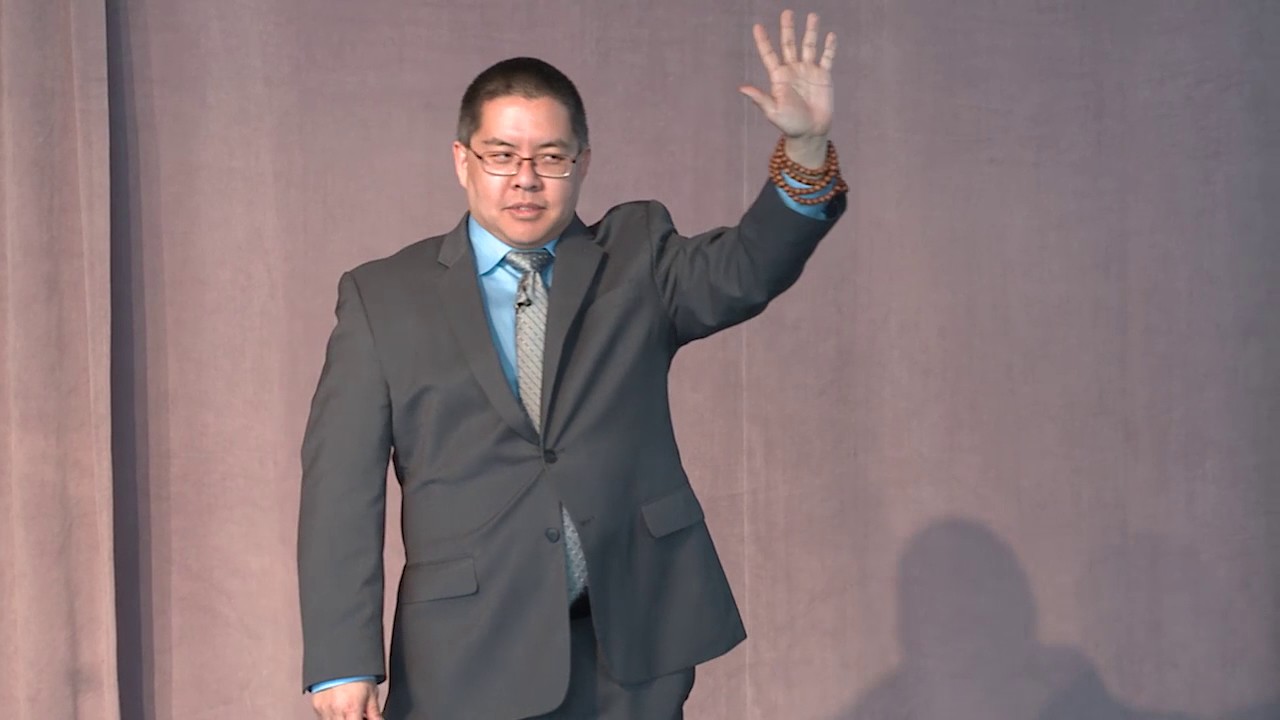 As Co-Founder and Chief Data Scientist at Trust Insights, few people are more passionate about marketing data than Christopher S. Penn.
Ranging from which social media platforms deliver results to how press releases are performing and whether content republishing is worth the time and effort, Penn relishes diving deep into the numbers to help marketers understand what actually works and how they can identify this information for their organizations.
A few years ago, we were lucky to have Penn join us on The Inbound Success Podcast, and he also shares regular insights through his Almost Timely Newsletter and at speaking events.
7. Neil Patel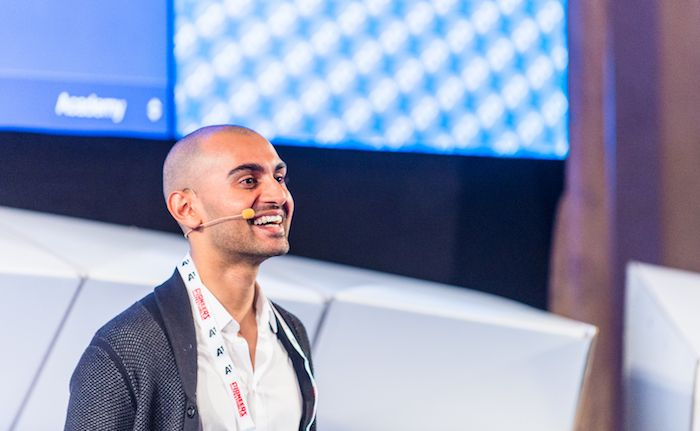 Image Source: Neil Patel
Google any digital marketing topic, and you'll likely see Neil Patel's name (and face) grace the first page. He always has his finger on the pulse of the industry and is quick yet thorough in his advice to help brands adapt and implement the most effective strategies.
A New York Times bestselling author and highly sought-after speaker, Patel's blog brings in over 4 million visitors per month while Marketing School, his podcast with Eric Siu, generates over 1 million listens per month. His YouTube channel has over 31 million views, and he reaches over 1 million Facebook fans and 372,000 Twitter followers.
He's helped Amazon, Google, and NBC grow through marketing. It's no wonder he was recognized as a top 100 entrepreneur under the age of 30 by President Obama and a top 100 entrepreneur under the age of 35 by the United Nations, among other accolades.
8. Eric Siu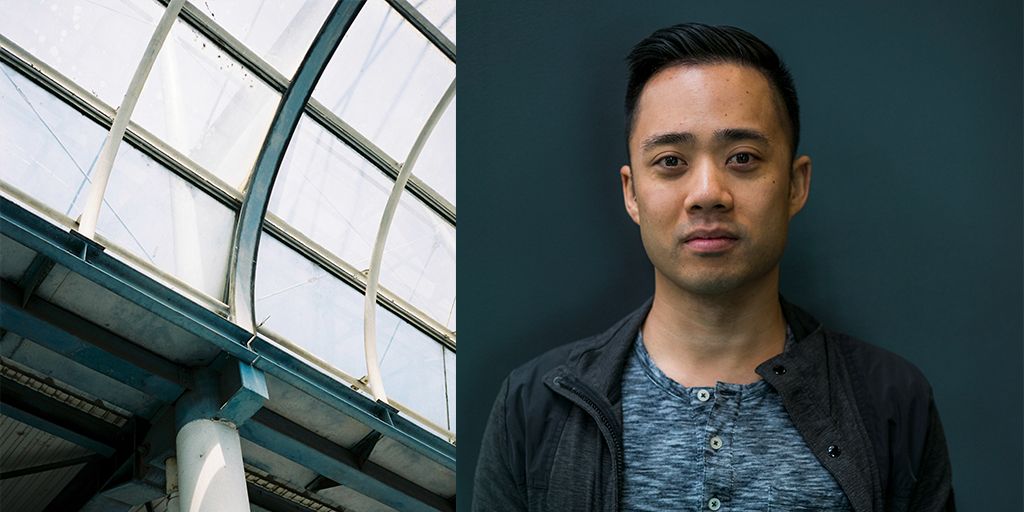 Image Source: Typeform
Speaking of the Marketing School podcast, Neil Patel's co-host for the popular podcast is Eric Siu. Like Patel, Siu is a full-stack marketer and entrepreneur whose pool of expertise ranges from growth hacking and operations to SEO, mobile advertising, social media, and sales. 
He leverages this wealth of knowledge to help Fortune 500 companies to venture-backed startups grow online.
Siu also recently published Leveling Up: How to Master the Game of Life, a book sharing 15 "power-ups" he believes will help you unlock your passion and level up in business and life.
9. Anum Hussain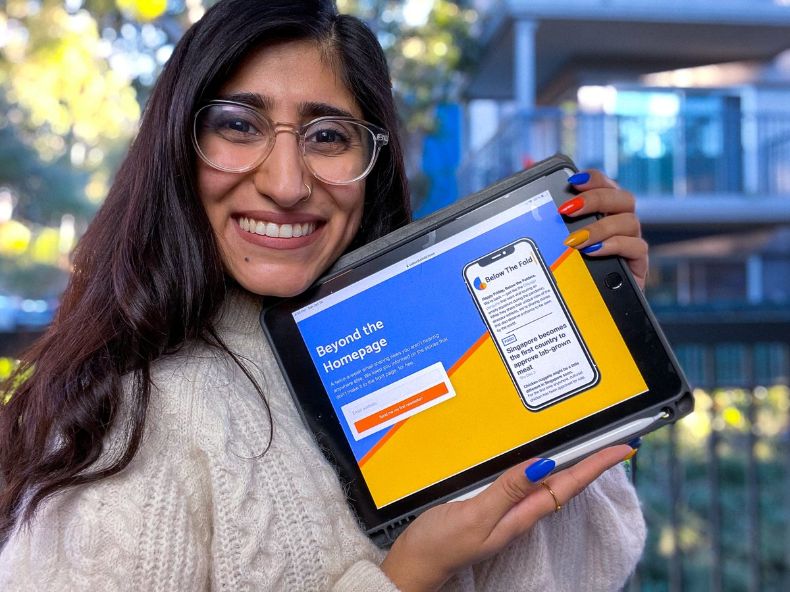 Anum Hussain is a self-proclaimed "journalist turned product marketer" who, in the past 10 years, has left her mark on organizations such as HubSpot and Snap Inc., and social media marketing in general, co-authoring Twitter for Dummies. 
During this time, she was named one of BetaBoston's 25 Under 25 and was one of only 50 invited to a White House event for Emerging Muslim Women Leaders in America. 
Currently focusing on her position as Head of Content Marketing & Audience Growth at Reforge and the twice-a-week newsletter she co-founded in 2018, Below the Fold, Hussain also shares her insights and experiences in branding, startups, strategy, and more on event stages and across social media. 
(Note: She also shared with IMPACT seven valuable lessons she learned rebranding Below the Fold.)
Outside of marketing, Hussain is also doing her part to bring South Asian culture more into the mainstream via the podcast Desi Standard Time (focused on all things South Asian Media) and her second book, Bollywood for Dummies. 
10. Larry Kim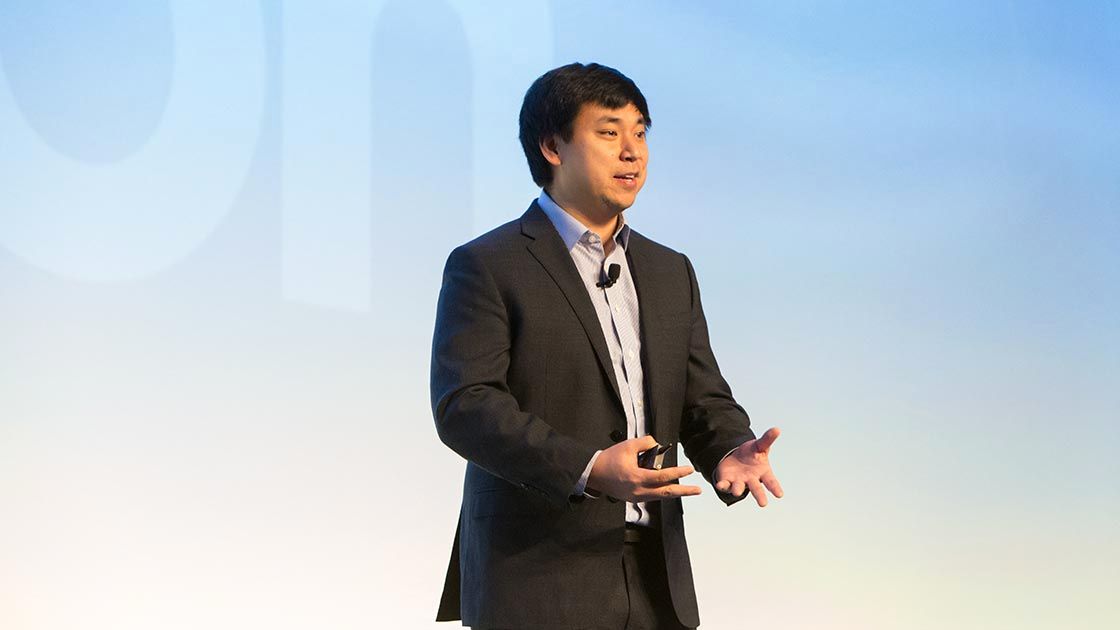 Image Source: Nextiva
Larry Kim is a tech veteran and digital marketing pioneer, beginning his career in 2004. He has since founded and grown two innovative companies — WordStream (focused on SEO and social media advertising) and MobileMonkey (focused on AI conversational marketing). 
He's also one of the most vocal and influential thought leaders, speaking at dozens of events every year, and writing for platforms such as Search Engine Land, HubSpot, and Inc. 
11. Moby Siddique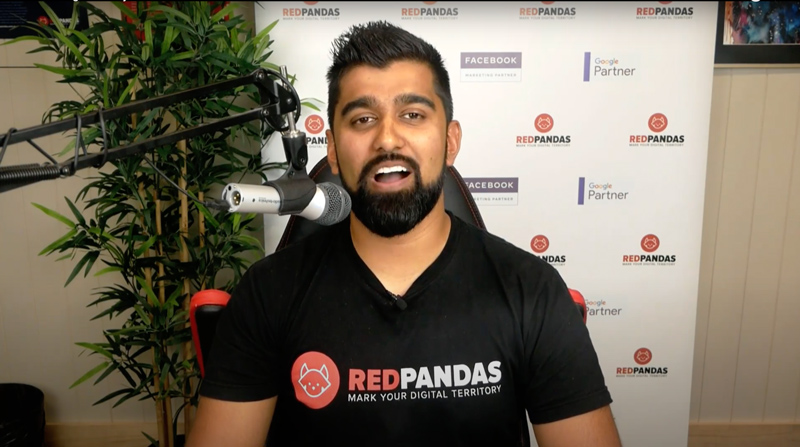 (Image Source: RedPandas YouTube)
Based in Sydney, Australia, Moby Siddique is the CEO of Red Pandas Digital and a leading voice in everything digital, including HubSpot, sales strategy, inbound marketing, digital marketing, marketing automation, SEO, cryptocurrency, and more recently, They Ask, You Answer. 
In addition to his work at Red Pandas, Moby is an international keynote speaker (appearing at conferences like HubSpot's INBOUND), a popular marketing voice across social media, and a podcaster.
With his high energy and friendly approach, Moby makes every topic he discusses engaging and interesting and knows how to work a mic and camera.
12. Goldie Chan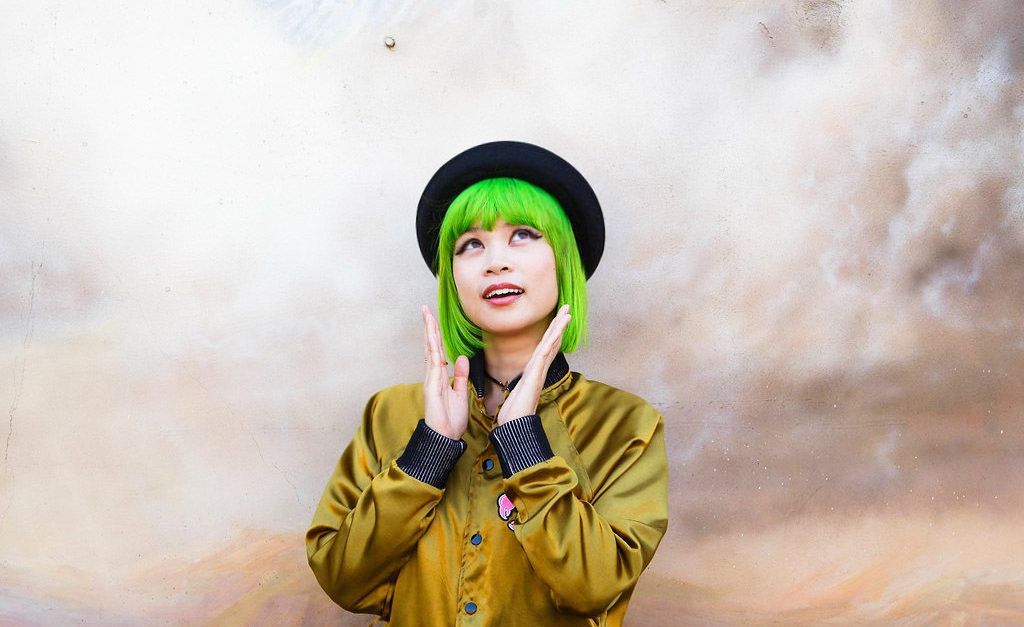 Praised as the "Oprah of LinkedIn" by the Huffington Post, Goldie Chan is a global keynote speaker, personal branding and social strategist, and top LinkedIn video creator who everyone should have their eyes on.
Her series #DailyGoldie is considered the longest-running LinkedIn show (earning over 7 million views) and she has forayed into running the #LinkedInCreators and #WomenOnLinkedIn communities on the platform.
In addition to her LinkedIn prowess, Chan leads strategy at her social media agency Warm Robots, working with major B2B and B2C brands and Fortune 500 C-level executives. She also serves on the Producer's Guild of America's New Media Council and was a Forbes Fellow for 2018. 
13. Dharmesh Shah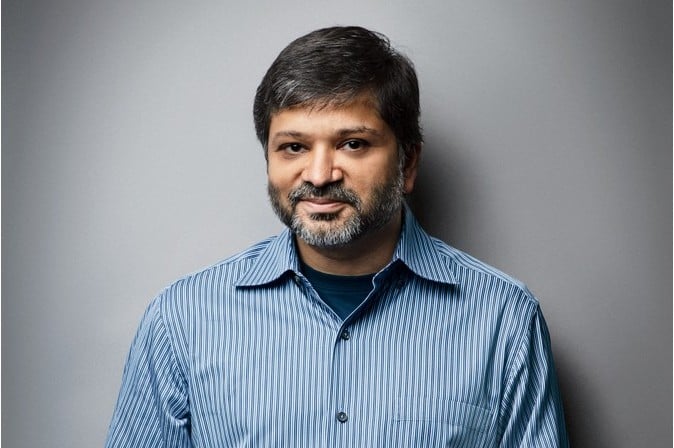 With a background in computer science and IT, Dharmesh Shah is a self-declared "professional geek."  
You likely know him as the introverted but beloved co-founder and CTO of HubSpot, but Shah is also an astute angel investor, keynote speaker (we were lucky enough to have him at IMPACT Live 2018), writer, and a poignant voice on company culture and diversity. 
Dharmesh's thoughts on everything business and company culture are some of my favorites to read in my free time.
He makes even the most complex topics easy to grasp, incorporating personal stories and humor in truly a way few others can. He truly makes business and tech human, and in my nearly 10 years in the HubSpot space, he has remained one of my favorite thought leaders — especially as a young South Asian.
14. Eric Toda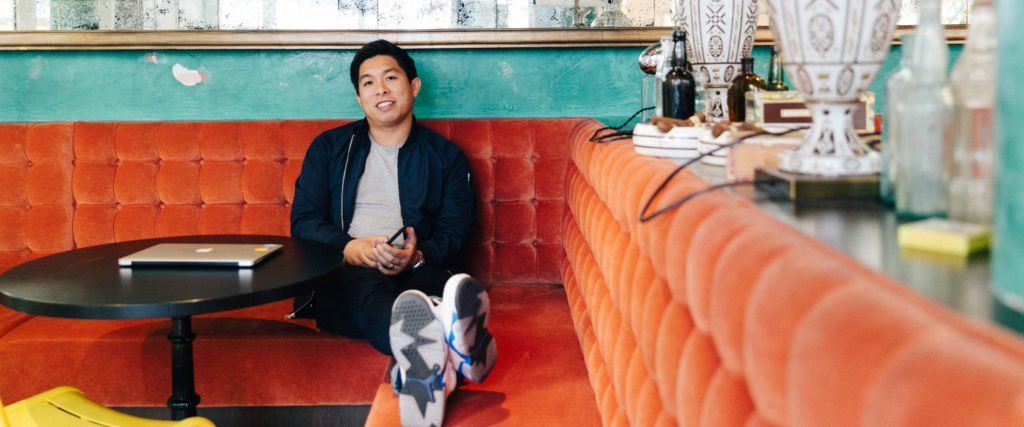 Image Source: Emissary.io
Eric Toda is a marketing executive and angel investor known for building competitive brands. He is currently the global head of social at Meta, but previously built brands at Gap, Airbnb, Snapchat, and Nike.
Aside from marketing and business growth, Toda is extremely passionate about racial justice and inclusion, sitting on the board of directors for LAAUNCH (Leading Asian Americans to Unite for Change), and TAAF (The Asian American Foundation), and is committed to accelerating opportunity and prosperity for the AAPI community.
Representation matters in marketing and leadership
We live and work in an increasingly global market. No two buyers are exactly the same, and if marketers are going to survive and thrive, they need to start learning about their changing audience.
While ultimately bringing more diverse talent in-house is the best way to start understanding and reach a more diverse audience, thought leaders from underrepresented communities like those above can help you start expanding your perspective and challenging your assumptions.