The NBA's arrow is pointing up. The league's viewership numbers for the 2021-22 regular season increased by 19% year-over-year across ABC, ESPN, and TNT. It helped that arenas were at full capacity and the league enjoyed its first 82-game schedule since 2018-19.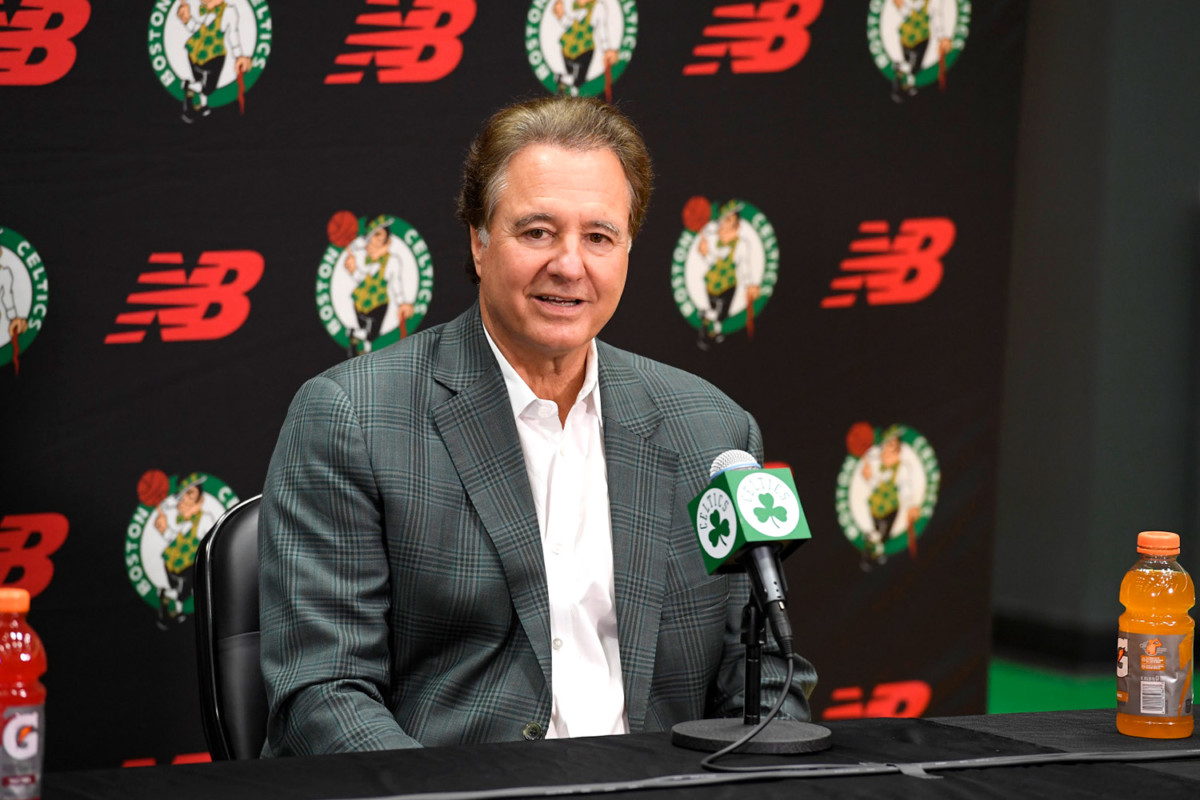 Boston Celtics co-owner Stephen Pagliuca made a handful of promises regarding his investment and treatment of Chelsea FC, should his consortium be selected to purchase the team.
The Bain Capital co-chair made a pitch based on honoring tradition, pledging to renovate the club's Stamford Bridge home rather than relocating, and to never change the club's name, colors, or logo.
He stated that Chelsea would not join a revived European Super League. Chelsea joined the first attempt at the breakaway league, a decision for which previous owner Roman Abramovich publicly apologized.
He also promised investments in the team to make Chelsea "habitual winners and title contenders."
Pagliuca pledged to sell his controlling stake in Serie A club Atalanta, worth roughly $450 million.
Earlier this week, Pagliuca strengthened his bid by adding NBA chairman Larry Tanenbaum. Tanenbaum is also chairman of Maple Leaf Sports and Entertainment, which owns Toronto FC, the Maple Leafs, the Raptors, and the Argonauts.
Government Approval Not Guaranteed
The U.K. government denied reports that it had pre-approved the four shortlisted bids. The team is hoping to receive final bids by Thursday, with the club presenting its preferred bidder to government officials a week later.
Team officials hope to have the sale completed by May 31, the expiration date of the license provided by the U.K. government allowing Chelsea to continue operations after it seized the club from Abramovich. 
All four bidders have said they will retain club director Marina Granovskaia.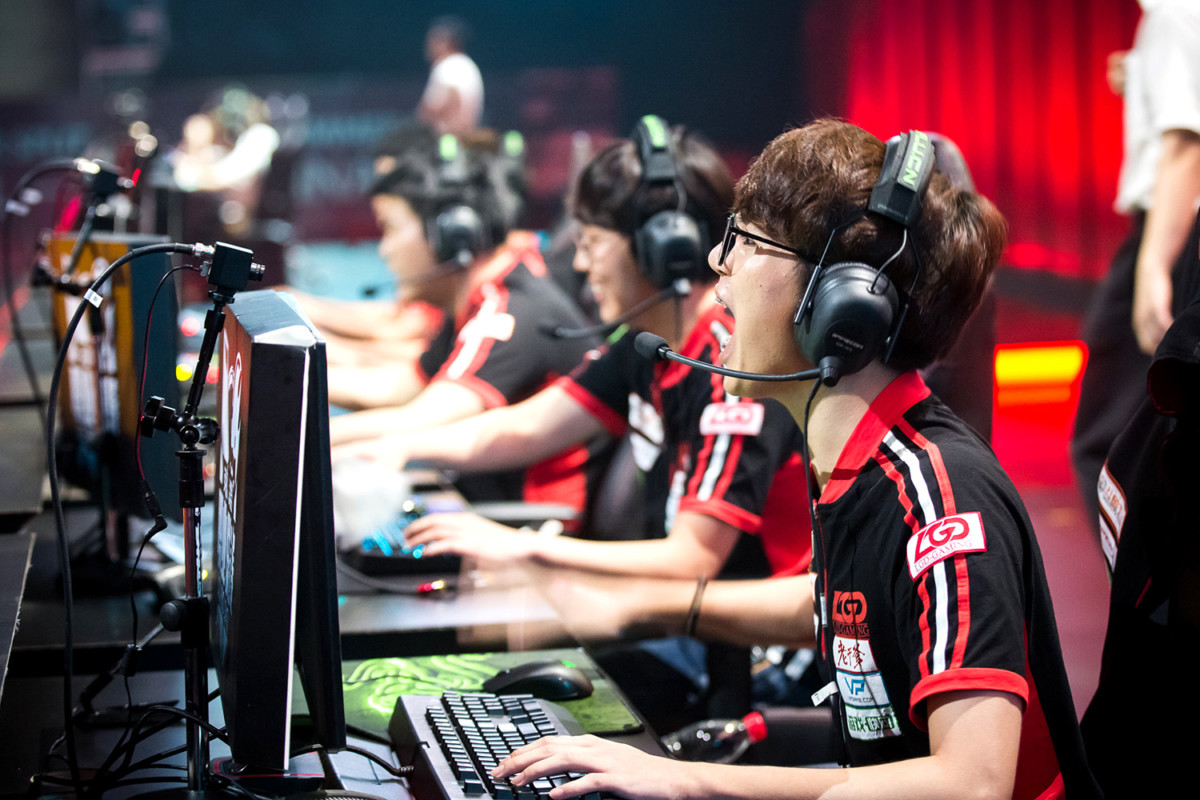 Chinese regulators have resumed approvals for new video game licenses for the first time in nine months, ending a government crackdown on the world's largest gaming market. 
The decision to suspend licenses for new games comes after Chinese state media branded online games "mental opium" and added that they have a negative impact on the health of minors — which led to new regulations restricting children to three hours of gaming per week. 
Tencent and NetEase lost more than $60 billion combined in market value in September 2021 after Chinese regulators informed gaming companies that the country planned to delay approvals for all new online games. The two companies took another step back after the National Press and Publication Administration unveiled its list of 45 domestic titles that have been approved for new licenses, excluding both industry leaders. 
Of the 45 titles, five are for PC, one for the Nintendo Switch, and the rest are mobile.
The titles are primarily casual games with lower player spending. 
China-based gaming companies were immediately impacted by the new approvals. On Monday, Bilibili Inc. gained 7.2% in U.S. trading, while DouYu International Holdings jumped 2.4% 
More to Come
China is expected to approve additional new game licenses. More titles than expected could also launch in the second half of the year. Between 500 and 700 games are projected to receive approval in 2022, according to Niko Partners senior analyst Daniel Ahmad.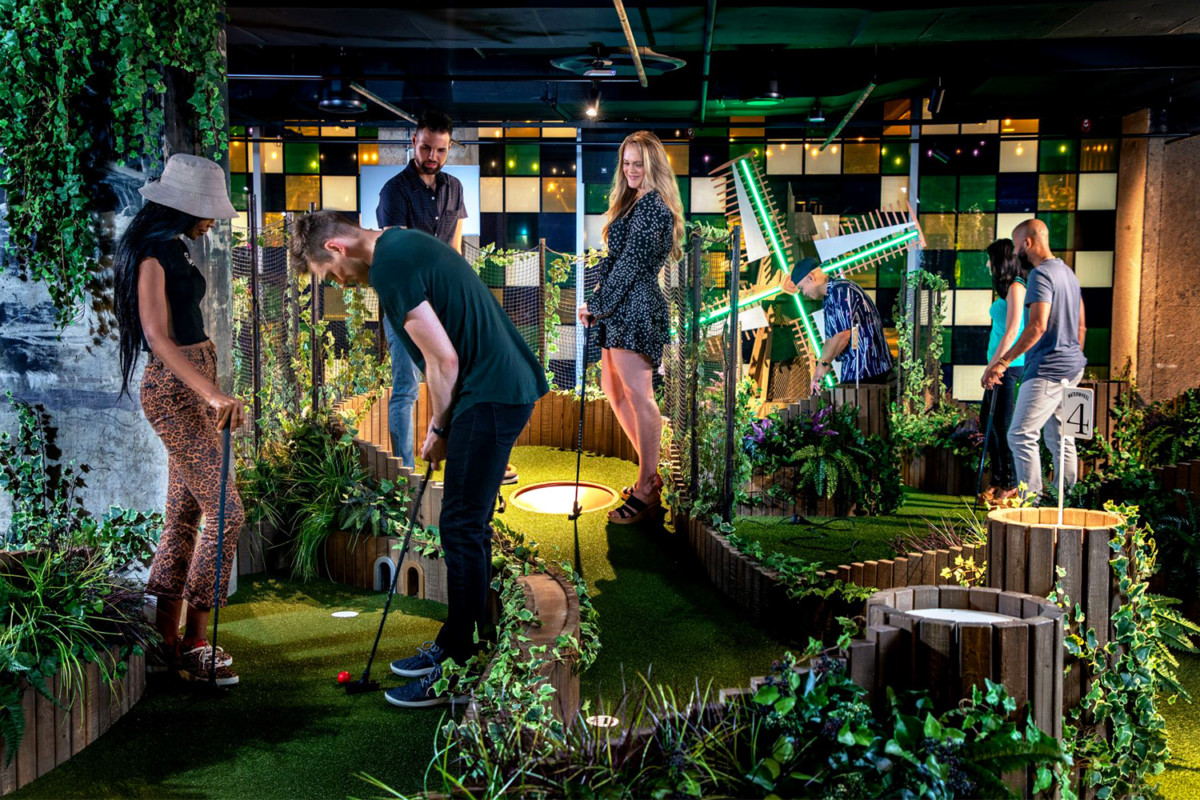 Swingers, a DJ-fueled mini-golf experience, is opening a 23,000-square-foot club in New York including six bars, three nine-hole courses, and a 525-person capacity.
Currently, there are only three Swingers locations open, but co-founder and co-CEO Matt Grech-Smith expects to have 17 locations by the end of 2025, pulling in more than $220 million in revenue.
In 2015, with just one venue in London, the company brought in $13 million in revenue. By 2016, it was scouting New York real estate.
Swingers' second venue didn't open until 2018 in London's West End.
A third location opened in Washington, D.C., last year.
Edmund Spencer, executive at the Institute of Competitive Socializing , Swingers' parent company, said "we're definitely eyes-peeled for a great site in Brooklyn, probably in Williamsburg."
Prices for nine holes will range from $22 to $26, but Bloomberg reported that a full-venue takeover would likely cost more than $30,000 with food and drinks. The latter range from $14 to $17.
The Height of Mini-Golf
Swingers raised $20 million from Cain International last year, highlighting the continued growth in the experience golf market. 
In May 2021, mini-golf venture Puttshack raised $60 million in a growth capital round. Puttery also received a funding round last year from four-time major champion Rory McIlroy and his investment group, Symphony Ventures.
Metaverse builder Infinite Reality has agreed to acquire esports and entertainment conglomerate ReKTGlobal, Inc. for $470 million in stock. 
The deal, which is subject to shareholder and regulatory approval, would value Infinite Reality at $2.47 billion and would see the company acquire all of ReKTGlobal's assets and brands. 
ReKTGlobal has a number of investors with sports-related backgrounds, including NBA center Rudy Gobert, NFL safety Landon Collins, and ATP player Taylor Fritz.
In January 2019, ReKTGlobal completed a $10.8 million Series A funding round led by musician Nick Gross and has since broadened its reach in the gaming and media industries.
In June 2019, it purchased internet publishing company Greenlit Content.
The company acquired fan-based insider program provider Fullcube in October 2019.
In August 2020, the company acquired Fearless Media, a data-driven media agency.
Last March, it acquired TalentX Entertainment, a social media monetization company. 
Infinity Reality is also in talks to raise $150 million or more through a private investment in public equity and is looking to make additional acquisitions in the near future.
Canceled Plans 
ReKTGlobal was in talks to go public via a merger with Bull Horn Holdings Corp, a blank-check company backed by former NBA player Baron Davis. ReKTGlobal canceled its plans, deeming it a smarter move to combine with a larger gaming company.
The newly combined entity is planning to generate at least $100 million in revenue in 2022.
U.S. Rep. Ralph Norman

called

on Carolina Panthers owner David Tepper to "break the silence and be transparent about what's happening from his perspective," in response to funding offers from Rock Hill, South Carolina, and York County for the proposed Panthers headquarters and training facility.

Pending state approval and no relegation from La Liga 2, an investment group led by Jorge and Jose Mas Santos is set to

acquire

a 51% ownership stake in Real Zaragoza. The pair are part-owners of the MLS club Inter Miami.

For the first time in more than 30 years, WWE is planning a major stadium

event

in the U.K. on Sept. 3 at Principality Stadium.

A report detailing Highmark Stadium's condition recommended

replacing seat panels and supports for the upper deck in the next five-to-seven years, escalating the urgency to build a new stadium for the Buffalo Bills.
Are you interested in visiting a Swingers mini-golf course?
Tuesday's Answer
54% of respondents think the Oakland A's will move to Las Vegas.